BANK HOLIDAY SPECIAL EVENT! MANY SILICON LACE MOULDS ONLY £10 or £15!!! +++ 'Rose Gold Love' Edible Cake Flakes Back in Stock!!!
Plus many items are back in stock including ROSE GOLD LOVE EDIBLE CAKE FLAKES!!!!!! HOORAY! We know a lot of people have been waiting for them.......
Welcome to Crystal Candy. Home of the World's Most Innovative and Beautiful Cake Decorating Products. Now with a dedicated customer service dept!
Welcome to Crystal Candy's Global Website! Serving the World!
Selling the full range of products from the world's most exciting and innovative cake decoration producer!
From Edible Flakes to unique-design lace moulds, Edible Fabric to unique-finish Diamond Lustre Dusts, Crystal Candy offers cake decorators something new to help them create cakes that delight there friends, family and customers.
WE KNOW THAT A LOT OF CUSTOMERS NEED THEIR PRODUCTS BY CERTAIN DATES FOR WEDDINGS ETC!
PLEASE LET US KNOW SO WE GET YOUR ORDER TO YOU ON-TIME! EMAIL US YOUR DATE REQUEST TO sales@ieinternational.co.uk
Crystal Candy Silicon Lace Moulds! Unique Designs. The Choice of Professionals!
Why do professional cake designers choose Crystal Candy Lace Designs? Because all the designs are unique, made from food-grade silicon, are highly intricate, and are heavy enough not to buckle when spreading the lace icing.

NEW! Edible FabricArt
FabricArt is the latest innovation from Crystal Candy. It is available in 4 colurs and finishes: Gold, Rose Gold, Silver and Satin White. 100% edible!
Each strip is made from a reformulation of our highly successful lace icing and is therefore vegetarian, sweet tasting, and created using only natural ingredients. Each pack contains two strips of fabric each measuring 36 x 14 cm
Cake decorators can use FabricArt to produce drapes fro cakes, bows, dresses for figurines and much more. Demonstration videos are available on the video page on this website.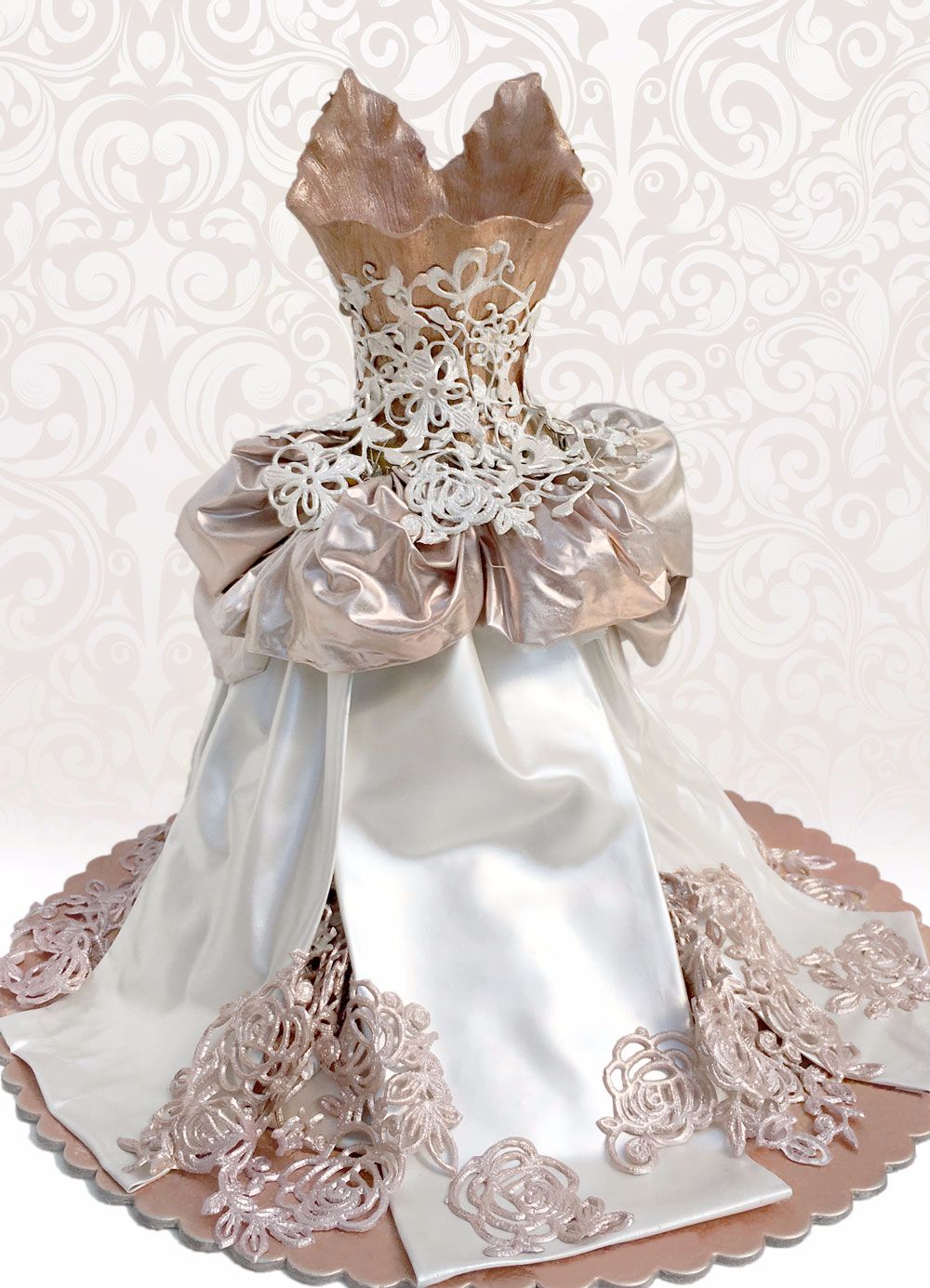 Contact Us
Please complete the form below and click the Send button to get in touch with us.
Thank you for submitting the contact form.
Privacy Policy: "We do not store customer credit card details nor do we share customer details with any 3rd parties"
Cancellation/ Refund Policy: A full refund is available if the goods are returned in their orginal packaging and unused. Please return to: i.e.international Ltd. 16 Walnut Close, Witney. OX28 5XH.