Welcome! WE OFFER 3 DIFFERENT SERVICES!
Order 'Out of Stock Designs' or Designs which are NOT LISTED on the website with our new 'SPECIAL REQUEST ORDER' Service
NEXT ORDER DEADLINE Sunday 21st OCTOBER 2018
Check out all the products we don't normally stock below including EDIBLE ISOMALT DIAMONDS in 3 sizes and 25 different colours!
Crystal Candy are arguebly the world's most innovative cake decorating products brand. From amazingly successful edible Cake Flakes to unique designed lace moulds, from unique Diamond Lustres to all-new Bas - Relief Moulds... Not to mention almost 50 unique Mesh Stencil Designs!
CALLING ALL UK/EU CAKE DECORATORS! --- NO MORE CRAZY SHIPPING COSTS FOR UK/EU CONSUMERS WANTING TO ORDER US CAKE DECORATING BRANDS! NO Minimum Order Value!
BUY Simply Nature Botanically Correct Cutters and Veiners!......with FREE SHIPPING FROM THE USA! SIMPY ORDER BY THE ORDER DEADLINE OF Sunday 14TH OCTOBER 18!
HOW CAN WE DO THIS?? We simply consolidate all customers orders into one large shipment from the USA to our UK warehouse. We then send out orders from the UK warehouse to customers.
DEMAND A BRAND! VOTE HERE!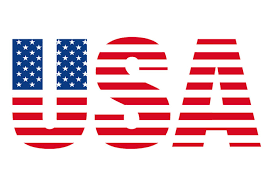 How can we offer FREE POSTAGE on orders direct from the US for example?
Its simple! We combine together all consumer orders received by the Order Deadline, place the orders with the manufacturer and then send one large shipment to our UK warehouse. From here orders are sent directly to each individual customer!
The whole process takes only 5 - 10 working days with most orders being delivered within 7 days. This is because most products are made to order and have to travel to the UK :)