English High Tea With Crystal Candy
Picture the scene; you have invited your friends over for afternoon tea. They arrive expecting the standard fare, a few sandwiches, a cup of tea and maybe a nice bit of cake. But imagine the gasps of delight when they first set eyes on the astonishing scene below.Beautiful and intricate edible lace adorning each and every corner of the table! An English high tea to remember!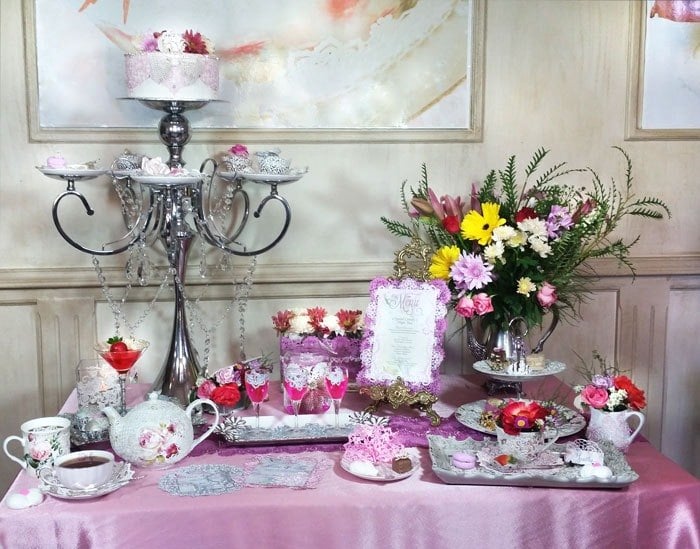 Featuring
The All-In-One Crystal Lace Signature Blend. A superb new 3d icing that goes further and lasts longer. 100g of Signature Blend powder makes 700g of emulsion. Enough to create 30 -35 edible lace strips! RRP: £14.95! MORE FOR YOUR MONEY!
Teapot - Serenata CakeArt Gold. Teacup - Midnight Garden CakeArt Gold
Saucer and snack stand - Vintage DoilyArt. Bow on spoon - Hessian CakeArt Gold
Spoon - Cupcake Flowers CakeArt Gold. Pink flower - Vintage DoilyArt
The Glasses: Taylor Rose & Hessian CakeArt Gold. And a Butterfly!